Causes and treatment of headaches
What is it?
Headaches and face pain are almost always a result of an injury or dysfunction involving muscles, ligaments and joints you may have a temporomandibular disorder – TMD. We will examine the range of muscles and measure jaw movement when moving your jaw from side to side and on full opening of the mouth.
WHAT WE CAN DO TO HELP
We are also able to find the root cause of the Headaches and Migraines and treat the problem and prevent the cycle from continuing. Treatment varies according to the extent of the problem and will usually involve splint therapy to correct bite problems.
TMD can be associated with the following:
Persistent headaches that may start in the front of the head, along the sides, or in the upper part of the neck. The pain may be mild to severe and radiate to all other areas.

Ear pain, ear pain when chewing, ear stuffiness or ringing in the ears.

Pain above or "behind" the eyes, blurred vision.
Jaw pain or facial pain and/or tightness.

Clicking jaw joints in it is not an indication for treatment.

Neck pain and shoulder pain and pain to move the head.

Restricted ability to open the mouth.

A jaw that deflects to one side or the other upon opening
Why do bite problems cause headaches?
If your bite is unbalanced muscles of your head/jaw/neck may hold your jaw in unnatural positions. This can overload the muscles which results in discomfort in the muscles and eventually lead to headaches.
What does the treatment involve?
Initially this would involve a detailed history of your headache and associated problems. I would then perform the comprehensive examination which is a detailed analysis of the whole masticatory system. Once a bite problem is diagnosed the usual treatment is splint therapy.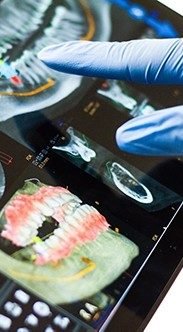 There are 2 types that we use:
Tanner splint, this covers all of the teeth (usually lowers)

NTI, this usually just covers the front teeth
One must always be aware of other causes of headaches, such as stress related or very rarely tumours, so sometimes CT or MRI scans need to be done. Other causes include diet, hormonal changes, physical exertion and sleeping patterns.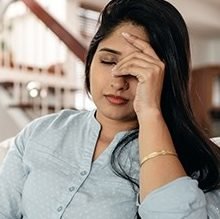 TMJ refers to the temporomandibular joint which is right in front of your ears. One can have problems with the joint itself or with structures around the joint. The National Institutes of Health currently refer to these problems as "Temporomandibular Disorders" (TMD). It is a general term which describes a wide variety of signs and symptoms such as; headaches, jaw pain, jaw fatigue, limitation of movement, clicks and pops, grating, locking open and/or closed, muscle pain, TMJ pain. Before any treatment is rendered, a 21-point examination should be done and a specific diagnosis made for your individual condition(s). Only then can the correct treatment be planned.
What is it?
A Cluster Headache (CH) is a one-sided headache, meaning the patient feels the pain only on one side of the head. The pain may range from mild to severe depending on the condition and cause of the problem. A Cluster Headache is generally associated with one or more of the following 'autonomic' features: blocked nostril, droopy eyelid, facial sweating, eye redness, or constriction of the pupil. Patients may experience these during or after the headache.
The three main terms associated with Cluster Headaches are:
Cluster attack – a pain in one side of the head that can last from a few minutes to hours.

Cluster bout – a time period during which the patient experiences the headache a number of times. It may range from weeks to months.

Remission – the pain-free time period between two successive cluster bouts.
You should seek medical assistance immediately if your CH is accompanied by change in vision, stiff neck, high fever, paralysis, slurred speech, numbness, memory loss, or changes in your behaviour.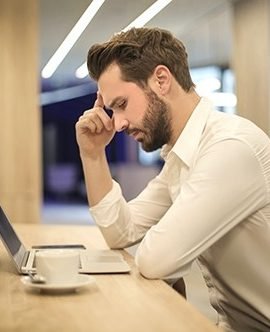 Treatment for cluster headaches
This involves doctor's advice on the general measures that are to be taken to avoid it in the first place, prescription medications, and in rare cases, brain surgery. Generally, patients with frequent cluster headaches are advised to avoid being exposed to sensitive smells from oil paints, perfumes, and other artificial solvents.
Prescription medication for Cluster Headaches can be classified into three main types:
Abortive medication: Abortive agents are medications that are used to control the Cluster Headaches, as they are generally non-responsive to over-the-counter medicines. Abortive agents include: Oxygen, Triptans, Lignocaine, Analgesics, and Ergotamine.

Short-term preventive measures for CH are: Methysergide, Ergotamine, DHE, and steroids.

Long-term preventive measures for CH are: Verapamil, Lithium, and specific drugs.
How can we help you today?