"I have a simple philosophy for cleanliness at our dental practice… this will be the cleanest place you will be at that day. That includes your home, and an operating theatre." – Dr Hap Gill
I started dental school in 1986
Yes, I am that old. One vivid memory was that we were even using gloves and masks on plastic teeth. When we eventually did get onto clinic, I was shocked to see that the older profs were not wearing any gloves or masks when treating patients.
However, in the late '80's something came along that was to transform cross-infection standards forever, that "something", was AIDS, and everything changed overnight. And exponentially improved from then.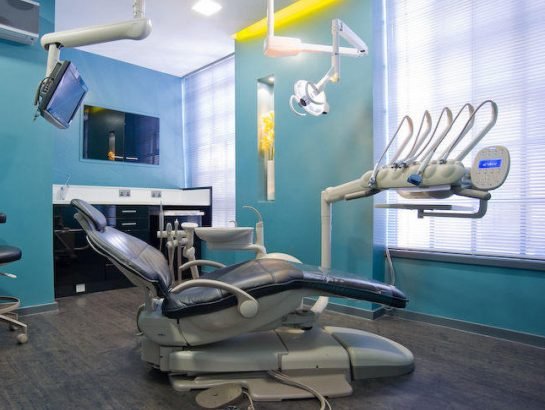 The UK now has the highest standards of dental cross-infection in the world.
The Richmond Dentist goes beyond
those standards.
So, what exactly are we doing RIGHT NOW to keep our families and patients safe?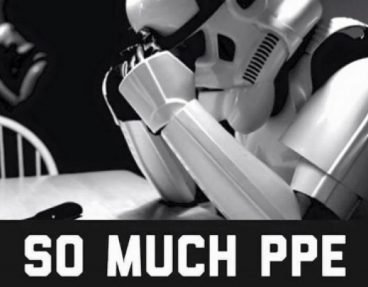 Patient triaging: if you have any Covid symptoms, we will not be able to offer you an appointment. We also take daily temperatures of all the team, and patients on arrival at the practice. Hand sanitisation and handwashing facilities are provided for you. We also have Covid tests for the team, that give immediate results.
All surfaces are wiped down with strong disinfectants between appointments. All touch points are protected with plastic coverings, which are disposed of between patients. All PPE is changed between patients, as it always has been. And all instruments used are sterile.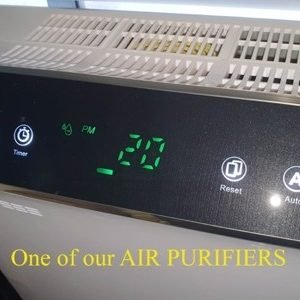 A continuous supply of "new", and disinfected air
The air-conditioning system has a special organism killing filter, like they have on aeroplanes. We also have an air purifier in each treatment room, and reception…. this has even more tech to kill every organism that is floating around in the dental practice. On top of this we have also installed an air exchange system. Essentially, you will not breathe the same air as anyone else that has just been in that room!
Meet "Foggy", "The White Knight" and "The Green Destroyer". As well as the above measures, we also disinfect the air by spraying a thin fog, of Hypochlorous Acid. This is safe to humans (you can even spray food and eat it straight away), but destroys the virus in contact. Between patient appointments, as well as the measure above, we "fog" the room, and each other!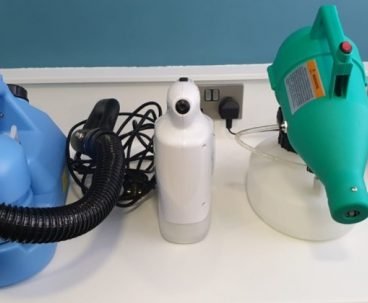 Foggers are so safe and easy… my 8-year-old making sure that daddy and his patients are safe
We look forward to seeing you soon! Some say our infection controls are over the top, we just want to keep ourselves, our families, and most importantly, our patients, SAFE.
Please note that there is no additional PPE/Covid charges at our practice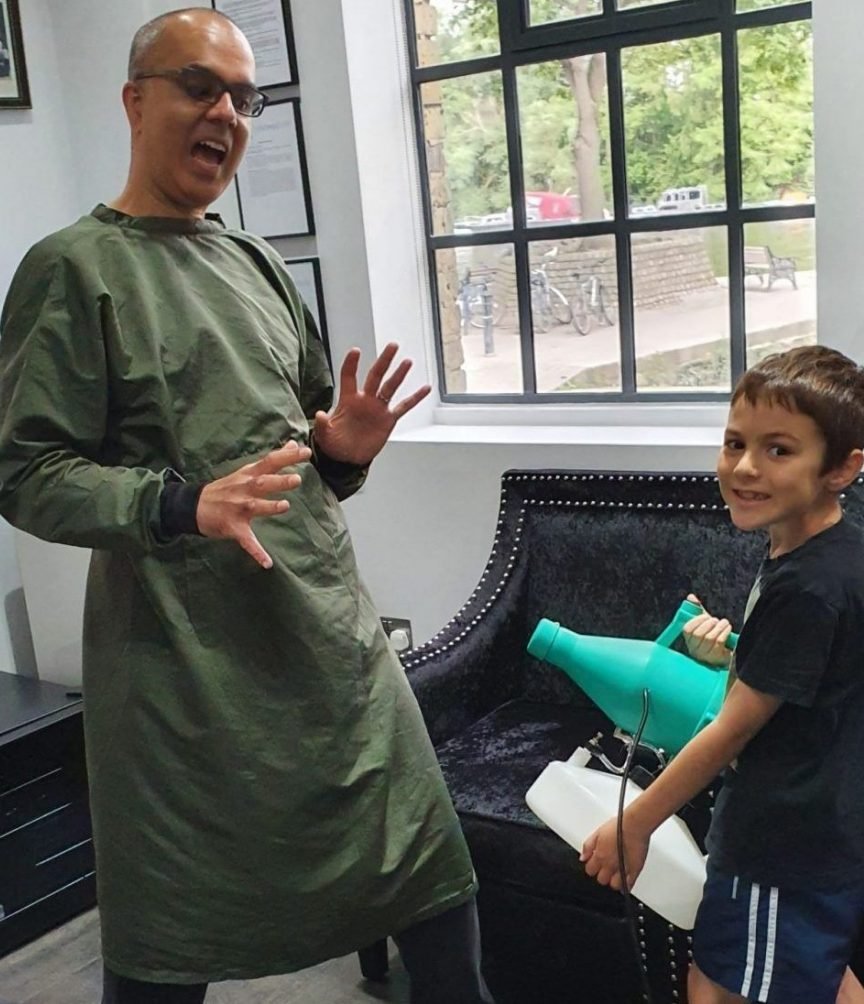 We treat our patients like family
When we are done you will fully understand your options and, if you choose us and our recommended course of action, you will receive world class work at fair prices. We build smiles for a lifetime, not for a few years. Frankly it just makes good economic sense.