The Richmond Dentist Fees
Invest in your health and smile
Our patients expect quality and precision from us, and an exceptional level of service. Our fees reflect our no compromise approach to delivering outstanding health and natural beauty to very appreciative patients. E.g. all procedures are performed using a microscope – from exams to fillings etc.If you want to spread the cost of your treatment you can find out how much your repayments would be by using our finance calculator.
Quick links to treatment fees
Oral health review and prevention
New Patient Comprehensive Examination (incl. all x-rays, photographs, and 3D Itero Scan, written treatment plan and 30 minute follow up consultation)
New Patient Comprehensive Examination with Dr. Gill
Oral Health Review(£95 with Dr Gill)
GBT (Guided Bioflim Therapy)
A new type of hygienist visit
Comprehensive GBT(1 hour)
White Fillings: layered composite resin, with real life tints
Enlighten Whitening (Deep Bleaching): The best teeth whitening system in the UK. Guaranteed B1 shade.
C – Fast – invisible fixed brace
Invisalign –
removable invisible brace
Lingual brace –
invisible fixed brace
Invisalign Vivera Retainers (3 sets of upper and lower)
Fixed Wire Retainer
(upper and lower)
Management of teeth clenching / grinding
Facial aesthetics treatment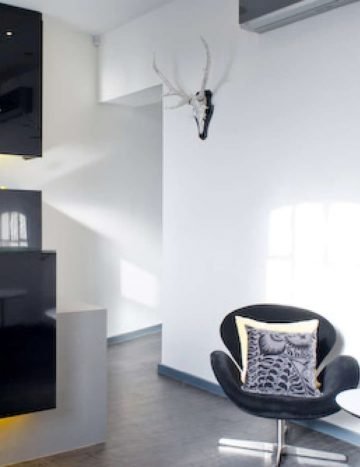 Surgical/implant treatment
Implant: incl. planning, study models, wax-up, surgical guide, implant, abutment & crown, 1 year maintenance, 10 year guarantee on implant, and 5 year guarantee on crown)
Same Day Fixed Implant Teeth(fee for 2 bridges)
Zygomatic Same Day Fixed Implant Teeth
Note: this list is meant to be a guide to our fees and is not exhaustive. Some of the fees are starting prices only and the final fee can increase for more complex treatment challenges.
"I couldn't recommend enough this dental practice to anyone who's looking for a professional team and an outstanding cosmetic dentist. Dr Gill listened to what I really wanted, perfectly understood what I needed and delivered a fantastic job at a very competitive rate. The reception was bang on as well, always fast at replying and accommodating my needs. Really couldn't fault anything from the very first moment I called them up and booked the initial appointment until the very end when I left smiling, with a new smile!"
"I was recommended this clinic 6 months ago for my Invisalign treatment. Dr Gill and his team went above and beyond right from the start. The level of communication, helpfulness and problem solving was far superior to anything I've experienced at other dental clinics.
More importantly my Invisalign treatment went very well and I am extremely happy with the result.
I am a very difficult customer to please but I can honestly say I recommend this clinic 100%"
Sadly I have had to leave this fantastic dentist as we have moved away. Thank you to Hap and his team, you made going to the dentist a pleasure – which is some achievement! Good luck and all the best for the future.
My smile had lost its sparkle before I came to see Hap. My teeth were dull and crooked and it was affecting my confidence. I wanted them to be whiter, straighter and I had my heart set on veneers. I knew how important it was to find the right dentist, one you could trust to do the best possible job. Through word of mouth and research, I found Hap. Right from the first consultation, I knew I'd made the right choice. Hap steered me towards straightening my teeth via clear braces (Invisalign), then bleaching. Health wise, he advised that my teeth were in good condition and that veneers might not be the way to go – in spite of the fact the veneers would have cost much more than the braces and bleaching. Again, I knew I was in the safest hands.Going to the Gill Clinic is not like my previous experience of "going to the dentist". Everyone there is friendly and reassuring – like you're part of the family. The quality of care is outstanding. The fees might be on the higher side, but absolutely worth it. In fact, I could have ended up spending so much more needlessly had I been guided towards veneers which really were not necessary in my case, at this stage. Hap's attention to detail and artistry has transformed my teeth beyond what I ever knew was even possible. This has quite literally changed my life. I can smile again.
"I haven't got enough time to tell you how amazing Dr. Gill and his team are! I've been seeing them for the last two years while I had INVISALIGN treatment – they've been amazing at accommodating me as I have an unusual schedule being a cruise ship worker, but nothing has ever been difficult when it comes to fitting appointments around my lifestyle. The whole experience has been very enjoyable which many people wouldn't think when it comes to seeing the dentist!
With regards to the treatment, I am absolutely thrilled to have my perfect smile because of the Invisalign, it was exactly what I wanted and suited me well. I am very happy with my (now!) straight teeth and Dr. Gill made it all possible for me.
I would highly recommend him and his practice as they are not only friendly, trustworthy and highly professional but you feel less like a patient and more like a friend, which you wouldn't get anywhere else! The confidence you get from a new smile is worth every penny, so don't hesitate to make the right choice – book a consult with Dr. Gill and watch your life improve!"
"I have been visiting the Gill Clinic for over 5 years – I first visited Dr Gill for some major dental work, and a fear of dentists from my childhood. Over the course of this treatment he gave me my smile back and allayed any childhood fears! I would never consider another dentist. I can highly recommend this practice."
How can we help you today?