Our practice
Our patient-orientated practice is specifically designed for your comfort, with clean & contemporary architecture and luxurious, comfortable decor and art – not forgetting the latest in dental technology. We make you feel welcomed and at ease.
Our professional team welcome you
Our atmosphere is warm & friendly surrounded by spacious & elegant, all intended to make your experience with us as pleasurable as possible
There is a selection of teas, coffee & water available to you at reception. Fresh scented flowers are stylishly arranged every week, by our local florist.
Your first visit with us will include one on one discussion time with the clinician.
Following this our unique 21 point (Comprehensive) evaluation of your mouth is carried out. This involves: taking photographs of your mouth, if required special moulds of your teeth, any necessary digital X-rays, along with other details & measurements. Sometimes further special tests (such as a CT scan) are required and you will be informed accordingly.
We treat our patients like family
When we are done you will fully understand your options and, if you choose us and our recommended course of action, you will receive world class work at fair prices. We build smiles for a lifetime, not for a few years. Frankly it just makes good economic sense.
We discuss our findings, diagnosis & results of smile analysis
Anxious about going to the dentist?
For many of you, we fully understand what a big step coming to the dentist can be, we are experienced in treating anxious patients and we hope to help you overcome this feeling with a 'look see' visit of the practice. You are very welcome to have a look around and have a cup of coffee.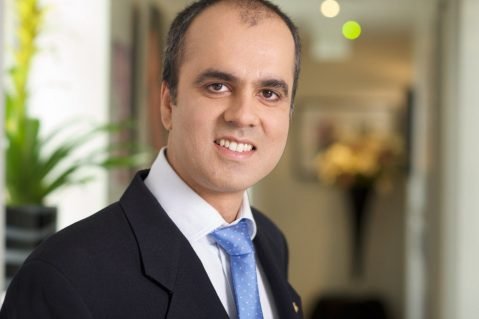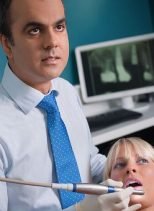 Dr Hap Gill is the founder & director of Smile Studio™ and The Richmond Dentist. He is passionate about being at the forefront of modern dentistry & is recognised internationally for his skills in cosmetic and reconstructive dentistry, now teaching these principles to both UK and USA dentists. He is in much demand in the media & some of his work has been immortalised on TV, check out our media page for a summary of his appearances. He counts a number of celebrities, dentists & their families as his clients, some of which travel from all over the world to see him. He has been an approved Invisalign practitioner since 2004, and now exclusively provides this system as his preferred option for teeth straightening. This is how confident he is in Invisalign technology to deliver the results that his patients want.
Cesar Muñoz-DDS
MSC Endodontics GDC NO. 208309
After graduating from the University of Valencia (Spain) in 2008, Cesar started practising general private dentistry where he found his life's true vocation, endodontics. He has also completed MSc in Endodontics in 2010 in the same university. Since then, Cesar has been working in private practice limited to endodontics. In 2011 he decided to move to London where he still enjoys his practice limited to this field while he combines it collaborating in the endodontic-restorative department at Guy's Hospital.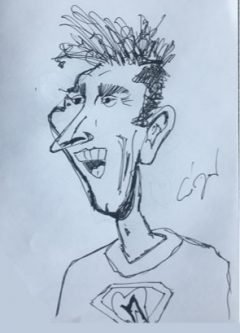 Sheideh Zarbalian
BChD, PGDip (Primary Dental Care), MFGDP(UK)
Sheideh qualified from the University of Leeds on 2011. Having grown up in Richmond, she moved back soon after graduating and has worked in South West London ever since. Her gentle and caring approach to dentistry helps make her patients feel at ease. This relaxed and friendly nature has allowed many patients who had previously put off treatment to regain their confidence and achieve their dental goals.
Sheideh is also great with children, aiming to make their experience as pleasant as possible.She has continued to enhance her skills by regularly attending postgraduate training courses, focusing particularly on areas of Cosmetic and Restorative Dentistry as well as Invisalign. She has attended numerous year-long training courses and is soon completing her Postgraduate Diploma in Restorative Dentistry whilst also planning to begin a Diploma in Clear Aligners. Sheideh has a passion for providing her patients with beautiful and natural smiles with minimal tooth preparation using the latest technologies in adhesive dentistry.In her spare time, she enjoys travelling, baking and going for long walks in Richmond Park.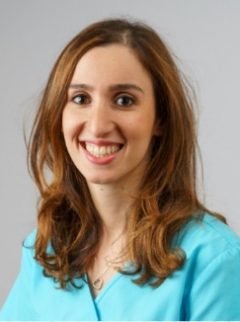 Dr Stefan Ciapryna
Specialist Endodontist and Restorative Dentist
He is a United Kingdom, European and worldwide accredited Specialist Endodontist and Restorative Dentist. He has obtained two distinctions in double master's degrees in endodontology and restorative dentistry from the number one ranked dental university in Europe, King's College London. He was described by his mentors as being described as one the top overall clinicians in Endodontology and Restorative dentistry upon his postgraduate graduation. He is a Specialist Clinical Teacher and Lecturer …
in Endodontology and part of the Endodontology research team at King's College London that has the highest impact factor of any institution internationally in research journals, and thus, he offers the most advanced treatments that have only been discovered, and may not available to even other Specialist Endodontists in the world. He is a also a specialist clinical teacher and lecturer for Guy's Hospital, London, and represents King's College London at international conferences.
Dovile is married to Hap. Her main role is to support Natalie and Debbie in running the practice; everything from making tea for our patients, and all round making sure that their needs are attended to. Her background is looking after children, having a NVQ Level 3 in Childcare. She also has passed her Introduction To Dentistry Nursing exam. These combined qualifications come in handy with both the older and younger patients of our practice. When she is not looking after the practice she is looking after her son (and husband). Dovile is fluent in Lithuanian and Russian.
Debbie works on reception, a career change after working in retail, banking and childcare, all of which involved a high level of customer service, which she brings to our practice to make all our patients feel at ease. Her warm welcome is famous in Richmond…..she recognises everyone as an individual and is well know for doing whatever it takes to put our patients at ease. Expect a big smile, a warm welcome and a wonderful cup of tea. Debbie lives locally in Twickenham with her husband and two sons. Her interests include swimming, music, and reading.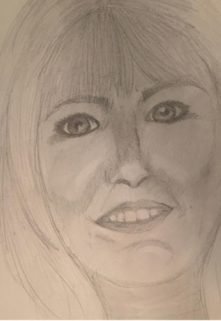 Elizabeth
Patient Care Coordinator
Lizzy has just joined the practice, and has hit the ground running. You will find her at the front desk, dealing with everything from handling your enquiries to making a lovely cup of tea.
Dr. Munir Ravalia
BDS (London) MFDS Pain Management and Sedation (UCL) DChyp
Clinical Hypnotherapist
Munir qualified from The Royal London Hospital in 2002. He completed training as a Senior House Officer in Oral & Maxillofacial Surgery. He is currently a Trust Dentist and Clinical Lecturer in Conscious Sedation at The Royal London Hospital and the Eastman. In addition to his formal training, Munir has been trained in acupuncture for the head and neck region and obtained a Medical Diploma in Clinical Hypnotherapy.
Adam graduated from the University of Leeds in 2013 receiving the oral prize. Adam spent two years working in general practice in Leeds and in the Oral & Maxillofacial surgery department in York Hospital where he became a Senior House Officer involved in all aspects of oral surgery, specifically the removal of impacted wisdom teeth. Adam moved to Perth, Australia in 2015 in search of sunshine and surf but also to work in private general practice where he was based for 6 years. He has now moved to London to be closer to his family and start a new life back home.
Adam's particular interests involve cosmetic smile rehabilitations using composite bonding, porcelain veneers, full mouth rehabilitations, replacement of missing teeth and treatment of toothwear. He is a big believer in giving patients a customised experience and treatment plan to achieve their smile goals and making their experience as comfortable and pain free as possible.
Adam's particular interests involve cosmetic smile rehabilitations using composite bonding, porcelain veneers, full mouth rehabilitations, replacement of missing teeth and treatment of toothwear. He is a big believer in giving patients a customised experience and treatment plan to achieve their smile goals and making their experience as comfortable and pain free as possible.
Adam has trained extensively in the UK and Australia in Prosthodontics, a speciality of dentistry involving complex smile rehabilitations and replacement of missing teeth using dental implants, bridges and dentures. He originally trained under world renowned prosthodontist Dr Tony Rotondo in Brisbane, Australia and is currently finishing a four-year Master of Clinical dentistry degree in Prosthodontics at King's College London.Adam is a certified Invisalign provider and has been providing clear aligner treatment as part of smile makeovers for a number of years.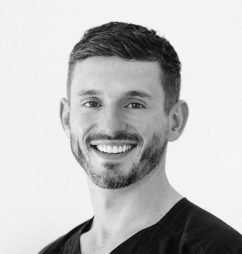 Graham I. Smith
FDS RCS (ENG), FRCS (ENG), FRCS (OMFS) Consultant Oral and Maxillofacial Surgeon GMC NO. 4288028
Graham Smith is a Consultant Oral and Maxillofacial Surgeon specializing in dentoalveolar surgery, implantology, salivary gland disease, surgical dermatology and head and neck oncology. Graham's NHS practice is at St George's Hospital, London and Kingston Hospital NHS Trust. His private practice is at the New Victoria Hospital, Kingston upon Thames, The Parkside Hospital, Wimbledon, St.Anthony's Hospital, Cheam and Kingston Hospital. Graham studied dentistry at Guy's Hospital, London qualifying in 1991, followed by medicine in Bristol, qualifying in 1996. The final part of the Fellowship in Dental Surgery, Royal College of Surgeons of England was attained with the Gold Medal in 1996.
Laura
Dental Hygiene Therapist
Graduated with a first class Honours degree from Manchester University in 2013. Laura not only achieved highest grades in her year but was awarded the 'Jack Harrington' memorial award and medal for the most all rounded person both clinically and academically. Laura loves her role within the dental team and believes in prevention to stop the need for unnecessary further treatment. Laura is both a hygienist and a therapist meaning she can undertake a range of skills from cleaning, fillings, X-rays, extractions on children and much more.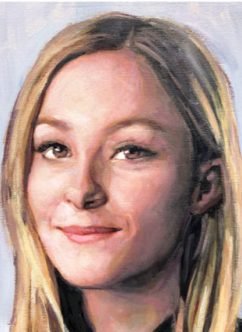 Hannah joins our team after working in private practices in London and Australia.
Previously a nervous patient herself, she knows how difficult a visit to the dentist can be. She is passionate about making you feel relaxed and comfortable, helping you understand every step.
Hannah is a highly qualified dentist who is constantly investing in her skills to ensure you receive an exceptional level of care. She has a love for all aspects of dentistry, particularly transforming smiles using Invisalign.
When she's not helping you to achieve a beautiful, healthy smile you may find her in the gym, on a beach, skiing down a mountain or attempting to speak French!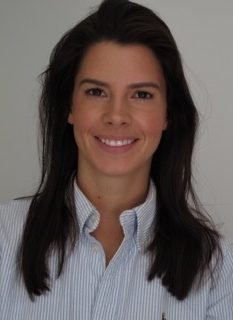 Eleonora is our Italian dental nurse, that has joined our team after working in private practices in London. She is very passionate about orthodontics and she's currently studying orthodontic nursing at London King's College. Her goal is to become the best orthodontic therapist! When she is not working, Eleonora loves to travel. So much so, that she's also setup as an Independent Travel Agent! Eleonora is fluent in Italian and Spanish.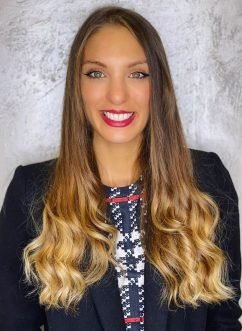 How can we help you today?